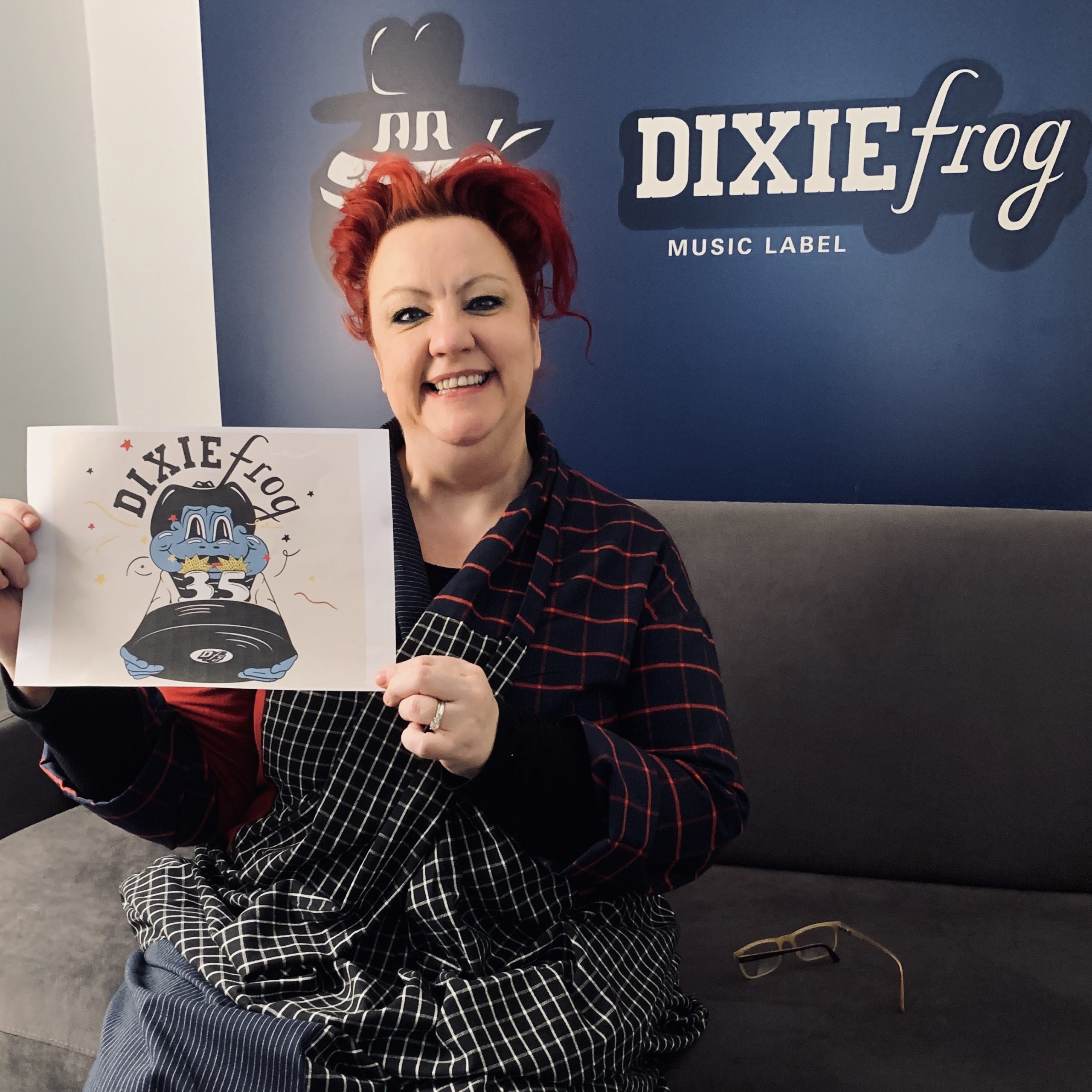 Kaz Hawkins sign on Dixiefrog !
Kaz Hawkins is about to take the stage with her six musicians for the launch of her "Memories of Etta" tour, a show created thanks to the Cognac Blues Passions festival in 2019. She doesn't yet know that, a few days later, no more concert will happen for months. As the first of a long and beautiful series of concerts scheduled throughout Europe, after months of preparation and rehearsal, the show in La Traverse is filled with extraordinary energy, as evidenced by the film directed by Laurent Preyale.
The powerful and unique voice of Kaz Hawkins, who pays an inspired tribute to her idol Etta James, mixes with the groove of brass and guitar, the rhythm section is relentlessly reliable…  The public is under the spell of this Irish singer with incredible charisma, who stands out in Europe for a few years.
While everyone locks up at home for long weeks, it seems inconceivable to the entire team, artist, musicians, manager, that the adventure stops so abruptly after 18 months of work.
The project to record an album, demanded by the media and fans takes shape and life in barely a month thanks to the determination of Kaz, and the talent of drummer/producer of Wayne Proctor.
Thus was born "Memories Of", a self-produced album which will be released on July 17, recorded with all the passion and the survival instinct that trace the lifeline of a prodigious artist. For fans who order the album in the spring of 2020, Kaz has reserved four bonus track from this "Live in La Traverse", which entered the history of the artist as a key moment of her career.