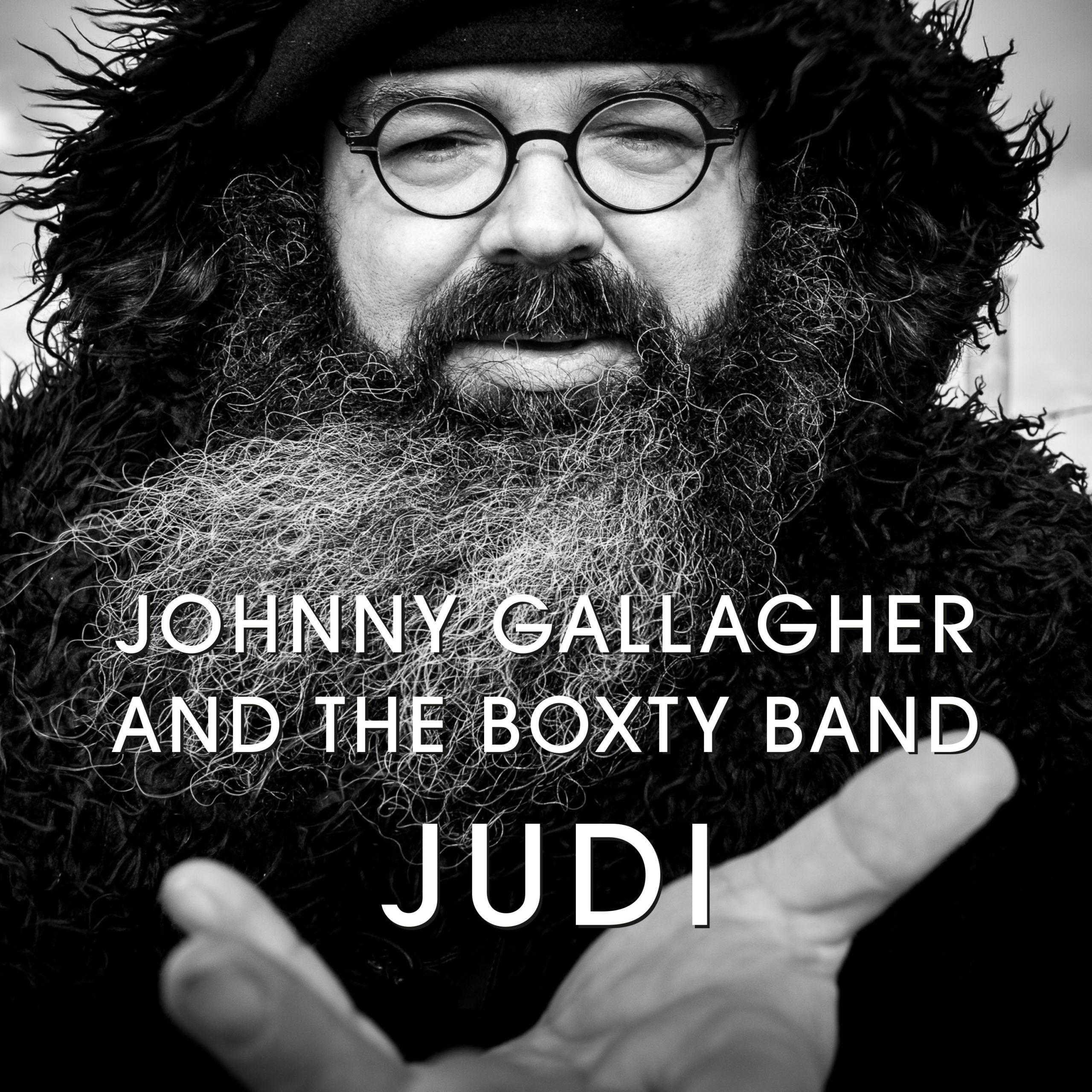 JOHNNY GALLAGHER "A 2020 Vision"
JOHNNY GALLAGHER
"A 2020 Vision"
Not everybody can become a Gallagher!  Because you would be quickly referred to the melodic genius of some (Noel Gallagher) or the technical splendour of others (Rory Gallagher).  And if you happen to be a guitar player, a bluesman and an Irishman, expect no indulgence at all. But all this seems to be of non concern to the serene Johnny Gallagher because his music speaks for himself, just like this compilation assembling some of his best recordings since he released his first album in 1997.
Johnny's quiet confidence is far from being fake because he has been Into music ever since he was a child. His mother, a hairdresser by trade, composed music on her spare time, while his idolized father, backed by an uncle, had founded a band in 1959 that met with some success in Ireland. Those are the foundations of a deeply built force that doesn't appear out of nowhere. He first started drumming at 9 in a local brass band in Bundoran, Donegal County. When he was 12 he joined his father's band with which he even toured the USA. Deeply in love with classical music he learned to play violin and cello as well as mandolin and banjo, long before becoming the recognized wizard of the acoustic and electric guitar (and bass) of today. Being naturally shy ansd
unassuming, it took him some time to reveal to the world his amazing singing abilities.
It goes without saying that he was nurtured by all the big rock & roll names (Elvis, Beatles, Stones, David Gilmour, EVH, Hendrix) as well as blues greats (SRV, Peter Green, Rory).  He is also deeply influenced by country music, Waylon Jennings being his favourite artist in this field, a performer he saw during the very first concert he attended.
In short, an outstanding combination whose spirit can be found here and there when listening to the 14 tracks brought together in "A 2020 Vision », the perfect album for an artist whose recordings stay unrecognized due to the fact that Johnny is better known as an entertainer delivering  stunning magic shows on the main stages and festivals of the European circuit, especially in France.
Carried on by the force of his over-driven Boxty Band whose backbone are Johnny Gallagher's twin brothers, Pauric and James, consider  "A 2020 Vision » as  a somptuous  "best of"  of Johnny's merciless talent as shown on his five self produced albums to this day (« Whatever Is Good » in 1997 ; « Johnny Live at Fin McCools » in 2002 ; « Piece Of Mind » in 2007 ; « The Studio Sessions » in 2014 ; « The Pump House Suite » in 2018).
Able to reach the top hits sphere (« Judi » and his « knopflerian » solo, « 2020 Vision », « Spanish Fountain »), Johnny's language can be brutal (« Scars and Stitches », « Shake That Tambourine »), countryfied (« St Julien », « Bird »), moving and committed (« Nothing Toulouse »), « boogiish » (Mr. George ») , or unmistakably stonian (« Jesus Song »). All this carried on by his unique and expressive voice and spicy flavored guitar licks that belong to him and no one else. In brief, this album is a real treat!